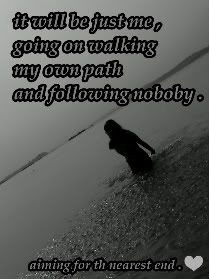 Today
happy birthday ms divya (:
first period was no work only fun , haha .
today twin and couple quarrel , and me .. WTF .
middle person sia -.- but after awhile they strted talking <3
today have chinese and science test. siao sia .. all th test come le .
after sch , mr toh bought cake . sing birthday song and slack in sch ,
twin have rehearsal so i went to couple aunty house to slack !
ILOVETHEDOGGGGGGGGGGGGGGGGGS!they are sosoososo cute !! unlike cats :3
in th bus , we called th sell icecream person . sengkang cannot work ):
cus he say only take in 15++ so called hougang de . yay ! okay (:
but have to go for interview , lols .. hope can make it ! (L) .
YESTERDAY
have netballlllllllllllll , (:
actually suppose to play de leyy ): but did training .
ran th whole school , i lok like mad dog wailing for help .
but after training we played
captains ball
and mememe captain <3
hahahahha , -.- lol . than went to siao lao shi tuition than homed .
YESTERDAY TH YESTERDAY
its a tuesdayyyyyyyy,
and it was elaine birthday ! <3<3
but to me ,
think ... wah fxck ! ITS A VERYVERYVERYVERYVERY BAD DAYYYYYYYY !!!!!!!!!!
this day is like
FUCKFUCKFUCKFUCKFUCKKK!
nvm bout it , dont wish to say . but tyvm couple <3
malay class sucks :(
BYEBYE